TOTAL STEEL FABRICATION /KG/
CERTIFIED ENGINEERS
Welcome to Murray Mining Services
We proudly implement international standards for steel fabrication, welding, electrical, sandblasting, painting manufacturing, engineering and third party QA control / non-destructive testing into the Mongolia mining sector.
readmore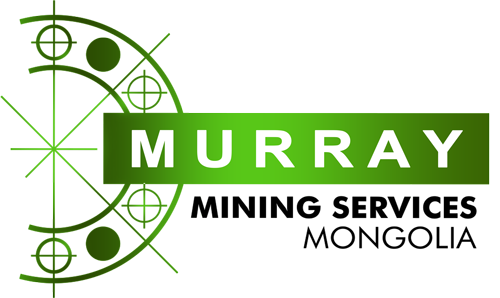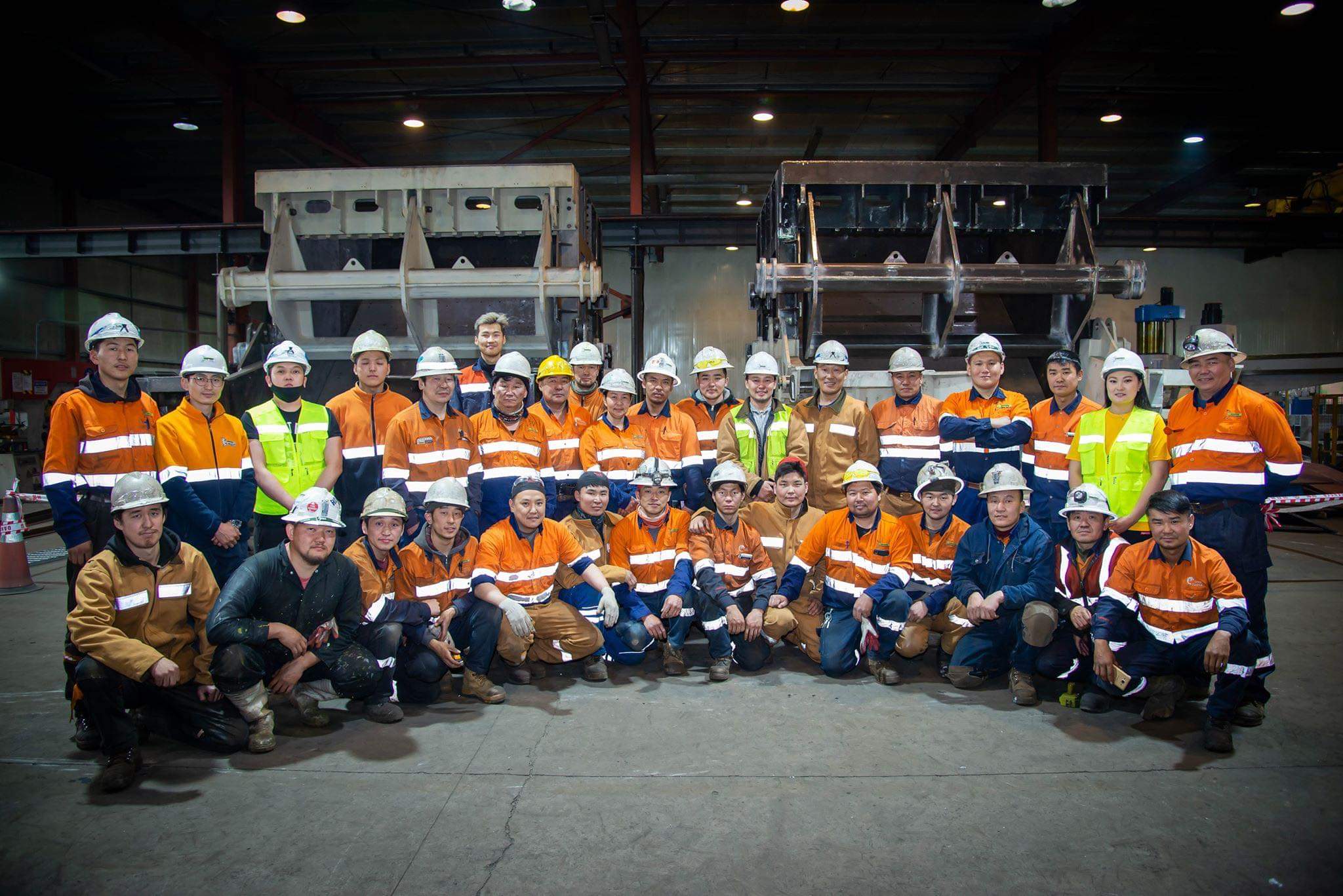 Reference letters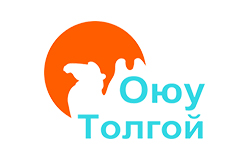 To Whom It May Concern,
From 2018 to present, Murray Mining Services LLC (MMS) have provided design engineering services for multiple Underground Equipment/Ore Handling Systems to ELHL Construction and Oyu Tolgoi UG Engineering. MMS have provided fabrication and workshop load testing of all manufactured products including:
Ore Handling Truck Loading Chutes
Browset Rotating Lifting Jib (3T rated, hydraulic)
Can Lifting Jib with Hydraulic Lock (2.5T rated)
Descender Frame Raise lining systems (60T & 90T rated)
Base Cans (Mild Steel / Hardox 450)
Spreader Beams & Other Lifting Devices
Transport Frames/Cradles for Generators and transporting Large Steel structures underground
Open hole protection covers for top of Raises
Training Platforms/walkways for onsite training
And many more
MMS have provided good creative solutions from concept designs developing the engineering design to 'Issued for Construction' stage. We have found MMS to deliver in a timely manner, and have a hands on approach to fast track fabrication without compromising quality, to meet required installation dates on site.
The scope consists of:
Preparation of detail drawings for structural and miscellaneous steel including erection drawings and shop drawings
Finite Element Analysis (FEA) structural analysis reports
Supply of all materials x Fabrication of complex structural steel and plate work
Trial fit of all structural steel work to confirm that the pre-assemblies are to the correct measurements and specification, so as when they are placed in their final location all interfacing elements between pre-assemblies, site built parts are aligned
Factory Acceptance Testing (FAT)
Workshop Load Testing according to procedure
3rd Party Non-Destructive Testing
Surface cleaning by sandblasting / Application of complex coating systems
Loading and shipping to end user requirements
MMS offer full welding services, custom steel fabrication, and repair & maintenance services. While providing the highest level of safety and quality control and QA/QC documentation (Manufacturers Data Record).
We enjoyed working with a very professional and dedicated Murray Mining Services team. We believe they will achieve every success in any opportunities given to them in the future, and highly recommend MMS for Engineering and Steel Fabrication projects.
Yours Sincerely,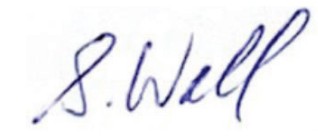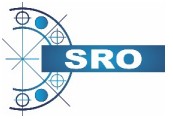 To whom it may concern,
Murray Mining Services Mongolia (MMSM) have been a service provider of SRO for the past two years. During that time MMSM have provided excellent Drafting and Engineering support to our business.
I can genuinely recommend the quality, timeliness and customer support of MMSM. Regards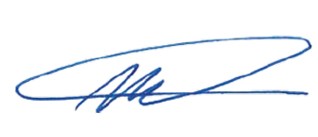 To Whom It May Concern,
My company has provided contract project management services to Orica Mongolia LLC for the mobilisation of bulk explosives manufacture and delivery capability at the Oyu Tolgoi mine site.
I have served as Project Director for this project which involved the sourcing, delivery, installation and commissioning of equipment and facilities for the production and delivery of open pit and underground explosive products.
This project presented many challenges, particularly in sourcing materials and equipment, and in responding quickly to changing developments through the implementation program.
Murray Mining Services was initially used to provide some engineering fabrication services but grew to become our primary installation contractor, while also detailing and fabricating a number of more complex items of equipment that were added to the original scope.
Murrays have demonstrated great flexibility, resourcefulness and customer focus in supporting our project. Their involvement in the project grew significantly through the course of the project because of the value they were able to bring to the project. Their knowledge of the supply chain base and skills base in Mongolia, and of systems and resources on site, was invaluable to the project.
Murrays would certainly be my preferred supplier for project support on any future projects in Mongolia. I would be pleased to discuss any specific elements of their service and performance and can be contacted for further comment if desired.
Yours Faithfully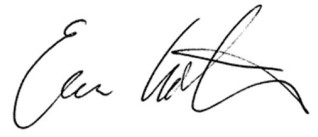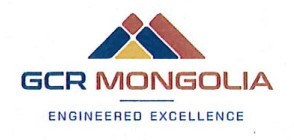 Dear Sir/Madam,
This is to certify that Murray Mining Services LLC has been working with us for the past 3 years for our projects at Oyu Tolgoi.
We have been using their offers for the steel fabrication and maintenance services. Their service process has been running smoothly with all necessary works performed in an efficient and timely manner. Overall, we can confidently say that we have been satisfied by their work.
We wish them every success in their future business and would like to have such a relationship with them again on our future projects. We would strongly recommend them for any company who is looking for reliable and professional steel fabrication and maintenance services.
Sincerely,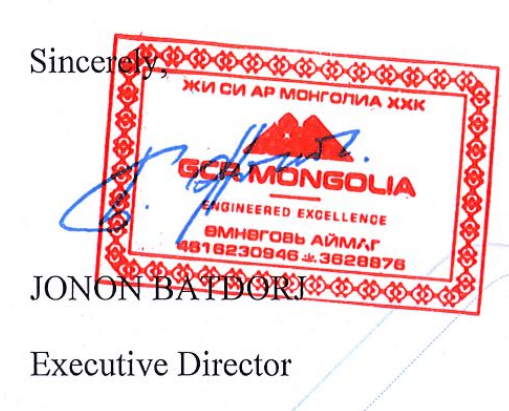 JONON BATDORJ
Executive Director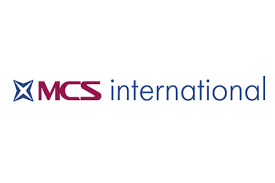 Please accept this letter as confirmation that MCSI International LLC has hired Murray Mining Services LLC as a sub-contractor for supplying manpower for the Oyu Tolgoi Ore Handling Project since October 2021.
Murray Mining Services LLC has a good team of technical manpower of all grades and performs the work in a professional manner.
For further queries, please reach us through an email munkhbaatar.s@mcsi.mn